Kerala.com
Kerala News, Kerala Tourism, Kerala Realestate, Kerala Matrimonials, Kerala Taxi
KeralaRealEstate.com
Sell / Buy Properties, Land, Buildings, Flats, Houses, Villas, Commercial Properties in Kerala

Keralaevents.com
Event Management Kerala, Kerala Business Events, Kerala Upcoming Events
Keralatravels.com
Kerala Tourism, Kerala Travels, Kerala Tour Packages, Kerala Resorts,Kerala Homestays
Munnar.com
Munnar, Munnar Resorts, Munnar Tourism, Munnar Packages, Munnar Accommodation
Kumarakom.com
Kumarakom Tourism, Kumarakom Resorts, Kumarakom Houseboats, Kumarakom Bird Santury
Thekkady.com
Thekkady Hotels, Thekkady Resorts, Thekkady Map, Thekkady Wildlife Sanctury
Athirappally.com
Athirappally Tourism, Athirappally Hotels, Athirappally Resorts,Athirappally realestate
Muncipality General Details

Name
Thodupuzha Muncipality
Taluk
Thodupuzha
District
Idukki
Area
35.43 sq. km
Population
40656
Men
20301
Women
20355
S. C.
1787
S. T.
182
Literacy
92%
Thodupuzha was administered by a village panchayat and village union for several years, But on 1 September 1978, Thodupuzha was upgraded into a municipality and the Thodupuzha Municipality came into being. The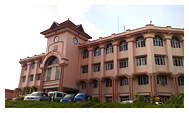 Thodupuzha Municipality was formed by joining together the Thodupuzha Panchayat and the neighbouring Panchayats of Kumaramangalam, Karicodu and Manacaud. The municipality was administered by a special officer for 10 long years. In 1988, elections were held and the first popularly elected municipal council came into existence with Advocate N. Chandran as the Chairman . Today the Municipality has 28 wards. There is a Chairman, a Vice Chairman, and various Standing Committees to carry out the civic administration. Jessy Antony of Kerala Congress (M) is the present Municipal Chairperson.
Thodupuzha is an assembly constituency and
Shri. P J Joseph
is the present MLA of Thodupuzha.
Thodupuzha assembly constituency is part of Idukki (Lok Sabha constituency) &
Shri P T Thomas
is the present MP