Kerala.com
Kerala News, Kerala Tourism, Kerala Realestate, Kerala Matrimonials, Kerala Taxi
KeralaRealEstate.com
Sell / Buy Properties, Land, Buildings, Flats, Houses, Villas, Commercial Properties in Kerala

Keralaevents.com
Event Management Kerala, Kerala Business Events, Kerala Upcoming Events
Keralatravels.com
Kerala Tourism, Kerala Travels, Kerala Tour Packages, Kerala Resorts,Kerala Homestays
Munnar.com
Munnar, Munnar Resorts, Munnar Tourism, Munnar Packages, Munnar Accommodation
Kumarakom.com
Kumarakom Tourism, Kumarakom Resorts, Kumarakom Houseboats, Kumarakom Bird Santury
Thekkady.com
Thekkady Hotels, Thekkady Resorts, Thekkady Map, Thekkady Wildlife Sanctury
Athirappally.com
Athirappally Tourism, Athirappally Hotels, Athirappally Resorts,Athirappally realestate
The first institution that was started in Thodupuzha to narture the artistic and cultural life of the people was the "sajwothama Sir C.P. Ramaswamy
Iyer Shashtyabdipoorthy Memorial Hall" that was built in 1939 . It is that hall that has developed to today's Town Hall. The arts that existed 50 years ago were only temple arts such as kooth, Kootiyattam, kalamezhuttum pattum, ottanthullal, kathakali, garudanthookkam, mutiyettu, etc. Among the christians, an art form called " atachuthurappattu" was popular . It is a dance and song sequence enacted outside the nuptical chambers of a newly married couple on their first night. At Christian Churches chavittunatakam, a dance and speech art form with a martial theme, is enacted widely.
With the passage of time and the progress recorded in the advance of the literacy, the old art forms were forced to give way to progressive arts. Among the new crop of arts that surfaced was kathaprsangam.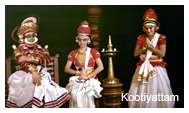 To promote this art form, a number of clubs sprang up in Thodupuzha , notable among them being the Social Arts Club, the Janatha Arts and Sports Club replicas de relojes de lujo and the Young India Arts Club. The first cinema theatre that opened its doors at Thodupuzha was the Jos Theatre in its wake were opened other movie houses such as the Sree Krishna Theatre, the Central Theatre and the New India Theatre.