Kerala.com
Kerala News, Kerala Tourism, Kerala Realestate, Kerala Matrimonials, Kerala Taxi
KeralaRealEstate.com
Sell / Buy Properties, Land, Buildings, Flats, Houses, Villas, Commercial Properties in Kerala

Keralaevents.com
Event Management Kerala, Kerala Business Events, Kerala Upcoming Events
Keralatravels.com
Kerala Tourism, Kerala Travels, Kerala Tour Packages, Kerala Resorts,Kerala Homestays
Munnar.com
Munnar, Munnar Resorts, Munnar Tourism, Munnar Packages, Munnar Accommodation
Kumarakom.com
Kumarakom Tourism, Kumarakom Resorts, Kumarakom Houseboats, Kumarakom Bird Santury
Thekkady.com
Thekkady Hotels, Thekkady Resorts, Thekkady Map, Thekkady Wildlife Sanctury
Athirappally.com
Athirappally Tourism, Athirappally Hotels, Athirappally Resorts,Athirappally realestate
Malankara

Located in Idukki district at a distance of 66 kms from Kochi and 6kms from Thodupuzha, Malankara is well connected by roads and is served by frequent bus service.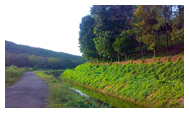 The irrigation Dept. has plans to landscape the dam and it envisages to set up a garden as well. With permission from the irrigation dept. visitors will be allowed to stroll along the pathway atop the dam which commands an overview of the greenery around. The reservoir is ideal for boating and fishing.
Malankara reservoir is an artificial lake formed as part of Muvattupuzha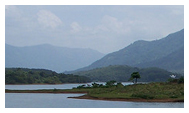 Valley Irrigation Project. It is about 6 kms from the Thodupuzha and accessible by road. This reservoir is ideal for boating facilities.
Kudayathoor Mala, a picturesque hillock 6 kms from Malankara dam site, is ideal for trekking, Elaveezha Poonchira, 6 kms upstream is another haunt for picnickers.
Thommankuthu

Thommankuthu, 28 kms from Thodupuzha is famous for its numerous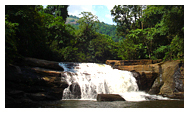 waterfalls. The place is ideal for nature lovers. To enjoy the panoramic beauty the best way is to undertake a trek that takes one to the top of the mountain, a nearly 12 kms climp. Under the present circumstance only one day tours can be conducted owing to the lack of boarding orologi replica svizzeri and lodging facilities. The 'Chitrakoodam' project aims at installing essential and basic facilities here.